Hello Fantastic team! The Google Search Console or Webmaster Tools is something that gets overlooked when launching and managing a site but is incredibly important. I'm going to discuss a couple of features and how to find and use them.
Access Search Console
Enter the Fantastic Google login details and you will be redirected to the Search Console dashboard
That's it! Your now in the Google Search Console.
Adding a Website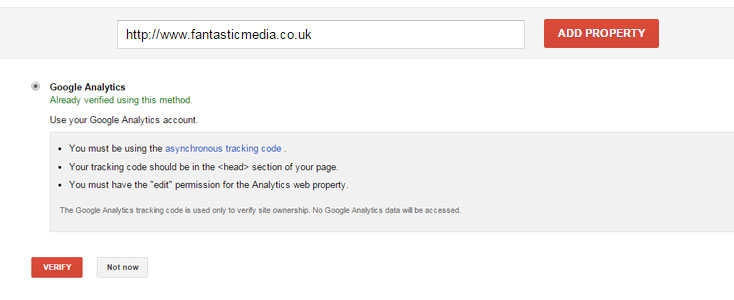 Insert your websites url eg: http://www.fantasticmedia.co.uk
Verify ownership of the site by using one of the many methods Google allows – I recommend using Google Analytics as this should already be in place so it's just a case of selecting the option and clicking 'Verify'
Your site has now been added and you will be redirected to the dashboard. Find out more about this step here https://support.google.com/webmasters/answer/34592?hl=en
Submit a URL to the Google Index
Go to the 'Fetch as Google' page – Crawl > Fetch as Google
Insert url you wish Google to index and click 'Fetch'
Click 'Submit to index' on the relevant row
You will then see a popup – choose which option you would like Google to use
Crawl only this url Upto 500 submissions per month
Crawl this URL and it's direct links Upto 10 submissions per month
Google will now crawl the page you submitted
Find out more about this step here https://support.google.com/webmasters/answer/6065812?hl=en
View Backlinks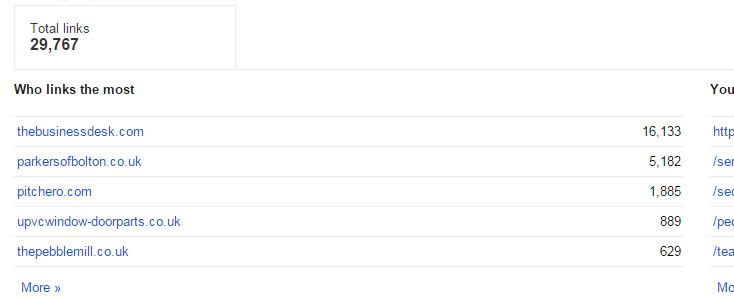 Go to the 'Links to Your Site' page – Search Traffic > Links to Your Site
This brings you to a dashboard with a quick overview of your back links. You can see all back links by clicking on the 'More' buttons
Find out more about this step here https://support.google.com/webmasters/answer/55281?hl=en