Guiding Your Users.
Our User Experience process allows us to build projects from concept to fully finished product and beyond, being confident that we're providing solutions that allow your business to meet its objectives.
We do this by putting customers first, developing experiences around their needs – ultimately driving conversion.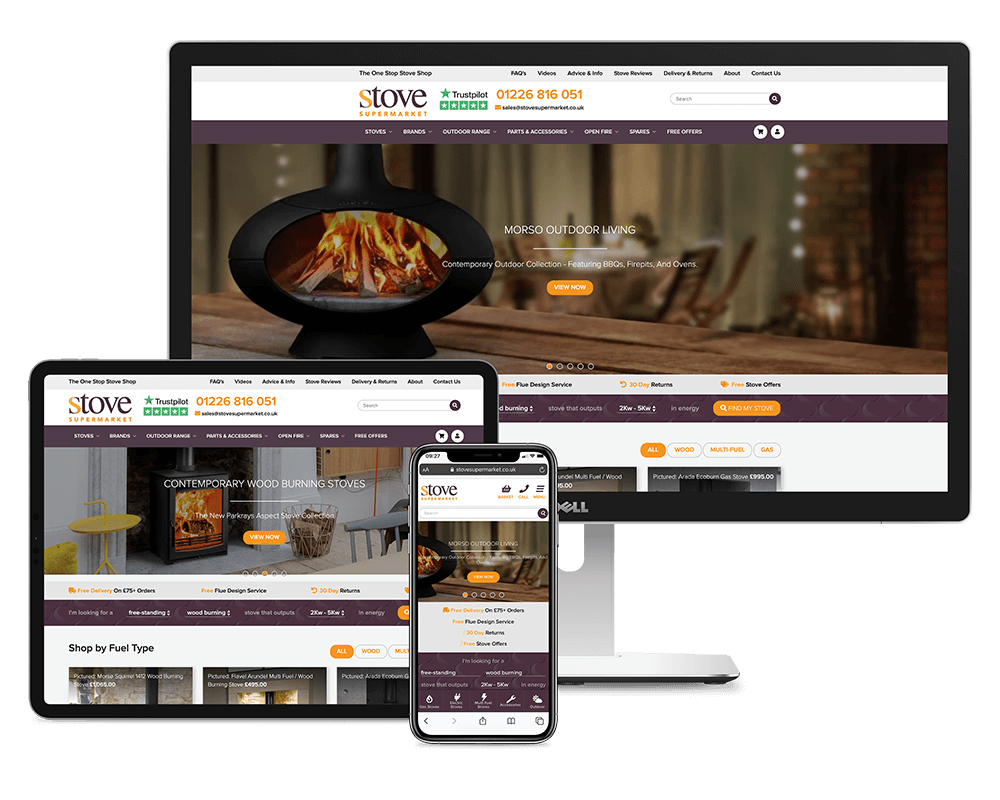 Why you need UX
By designing an enjoyable user experience, we can have a direct positive impact on improving conversion. How you define conversion will be specific to your business – as determined by your goals. It may be that you want to get more people to register, have less abandonment or fewer customer service calls. Whatever it is, our Insight into your company allows us to align your businesses goals with the user's goals so we can develop a solution that truly delights everyone involved.
A great user experience fosters loyalty to your brand. It increases customer satisfaction, the time they spend on your website and therefore encourages more engagement. Not only that, but building something from the ground up that's centred around your users means it'll be less likely to have to adapt content or make additional development updates.
How we do it
Research forms the core building blocks behind any user-centred design process.
We take the time to discover your business goals then align these with user requirements, to develop experiences that customers love and can't help but return to.
Working with our expert team collaboratively to understand business objectives & develop a plan of action
Understanding your customer needs, goals and behaviour through surveys and personas
Usability studies that are analysed in-house with solutions to any barriers to conversion
A full, concise report of all research to use in long term strategy planning
Over recent years, design has evolved to mean so much more than just the aesthetics.
Design to us is how something works, looks and ultimately makes you feel. It is the art of problem solving. Our talented studio team are experts in everything from visual to interaction design and can deliver solutions that bring your brand to life. We implement the research we gather in such a way that lets us design with insight.
High quality concept generation
Website structure planning & user journey maps
Interactive wireframes made with Axure RP
Interactive visual designs made with Invision
Even if you have the best looking website, how do you know if it's performing to the best of its ability?
That's where we come in. We can analyse your website's performance and provide you with the vital information you need to ensure your business is achieving core objectives.
An extensive audit & report analysing all aspects of your
Multi-variate experiments that confirm the best options when implementing new features
Deeper understanding into your customers' behaviour
Responsive optimisation for all required devices
Want to see better results from
your marketing?