Fantastic Media have recently been working with Steph Houghton, Manchester City and England women's football captain on her new website, which is due to be launched at the end of this month. 
On Thursday 7th of January, Miles Thorp, Head of Digital, Alisdair Straughn, Head of PR and Content Marketing and myself travelled across to Manchester City's state of the art training complex for a meeting with Steph and the content team from Manchester City to present Steph's site.
In footballing terms, the facility is second–to–non, from the player accommodation designed by a sleep expert, to the 56-seat auditorium to view video clips right through to 7,000-seater stadium for the academy and women's team – it makes a massive statement where the club is and where it's going.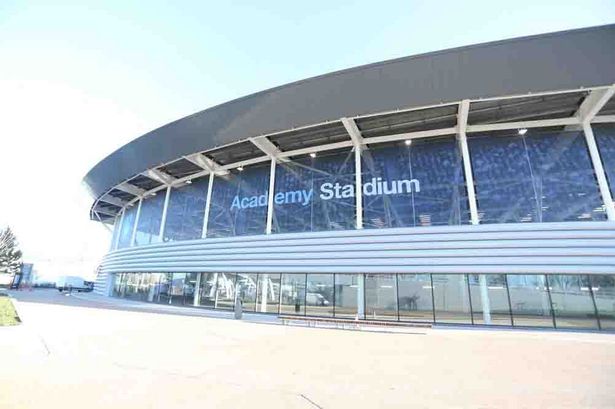 This however hasn't happened overnight. In 2010 I was lucky enough to sample hospitality at The Etihad Stadium, 2 years after Sheikh Mansour acquired Manchester City and even then I was blown away.

From the air hostesses that show you to your box, to the personal waiters and waitresses that served us in hospitality, they talked, lived and breathed the MCFC brand.
However, you may expect hospitality at a premiership team game to be a touch  of class. You can argue that it should be considering the money that the club has at their disposal. 
Thursday, however, was a revelation. 
As you walk through the entrance of the academy stadium, above the sunken scale model of the Manchester City development, there is a quote from Sheikh Mansour
We are building a structure for the future, not just a team full of all-stars

Sheikh Mansour
This message says it all, not just about the club in footballing terms, but the brand as a whole.
There is a buzz around the whole place. Rows and rows of glass offices with people having enthusiastic meetings; some people in suits, some in polos, some in hoodies and some in tracksuits; but all unmistakably Manchester City staff, all focused, all working together to make sure they reach their goal.
It's also hard to ignore the abundance of Mancunian accents – people who have more than likely seen the bad times and who are now deservedly revelling in the good. This too is part of the brand, a club that has people at the heart of it. Proper City fans.
Going back to 2008 when Sheikh Mansour took over at the club, by chance I was at the game where he was introduced to the fans. We had a waitress called Barbara – pure City through and through – knowledgeable, friendly and funny; a real character and I remember thinking that people like her may no longer be around under the Mansour reign.
I'm glad to report however, certainly looking from the outside in, that these people are still around in abundance and are as much about the brand as any logo, font or brochure.
Businesses as a whole could learn a lot from Manchester City. If you are going to aspire to be the very best, every aspect of your business needs consistency, starting with the people.
It