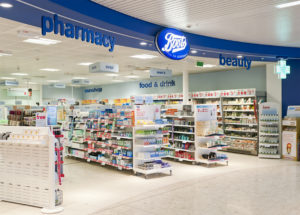 What's been happening in the world of marketing this May?
Monthly Round-up
Content cleanup
Release of Facebook's latest Community Standards Enforcement Report in response to questions over brand safety on the platform, due to the role of Facebook Live's role in broadcasting the aftermath of the Christchurch massacre
Outsourced content moderators had worked to delete 3.4bn fake accounts and 7.3m hate speech posts between October 2018 and March 2019. On the 23rd May, Facebook vowed to be more transparent in the publishing of such content moderation updates and figures.
Zuckerberg does not believe that the report would have a negative impact on the company's ad business, if anything it would be beneficial due to the enhancements to brand safety. Q1 earnings from April reported a 16% year-on-year increase in average revenue per user, suggesting that advertisers are likely to continue to pump money into Facebook, regardless on the content report.
Marketing consultant Katie Martell highlights that while quality content is a concern for advertisers, measures such as implementing this content report are to safeguard user trust and prevent user abandonment in the long-run.
Boots gets a makeover
As the 170-year-old retailer ups its efforts to transform the high street beauty experience, Boots's UK marketing boss explains how they plan to make Boots relevant again. 'Regenerate', 'modernise', 'reinvent' — Boots is on a mission to inject some relevance back into the brand by transforming stores in 'beauty halls', selling Rihanna's sought-after Fenty Beauty brand into its growing portfolio, digitising its loyalty card and signing a number of sponsorship deals to try and bring its 'purpose' to life.
Digitising its 20-year old Loyalty card: 5 millions users already using the app, with 17.1 mill signed up to the loyalty scheme, of which 1.5 mill signed up in the last 12 months alone. Using the information and data from this to look into better marketing and the best way to communicate with them.
Jamie's collapses
Long standing high street Jamie's Italian collapsed showing brands must build for the future, not just the now. Restaurant closings in the casual dining sector have been a direct result of the brands struggling to move with the ever-changing market and consumer expectations.
Fast casual is dying: The food revolution started about 20 years ago: chains like Zizzi, Prezzo and Carluccio's sprung up, prices went down, and people started eating out more. Dining became more accessible. However, over the last four to five years the fast-casual sector has ballooned.
Lack of true identity: Think about the chains mentioned above and more that are still popular today. What do they have in common? They all have a special characteristic or feature that makes them stand out.
Designing a brand and its retail space to be in step with the future is the only way to be flexible enough to change when the next big trend hits unexpectedly.
Jamie's Italian simply wasn't planned to meet challenges or changing tastes, with his own brand suffering too as he falls out of touch with his loyal demographic.
iTunes no more
Apple is closing its iTunes service, replacing it with Apple Music, Apple Podcasts and Apple TV as it looks to better compete in the streaming market against competitors such as Netflix, Amazon and Spotify.
The move is part of a raft of announcements from Apple at its annual developers' conference. It also revealed a number of new privacy measures, including a sign-in service that aims to act as an alternative to logging in using social media accounts and hides a user's email address and data.
Budweiser diversifies
Budweiser is launching its new 'Fly the Flag' campaign to support Pride's mission on championing each group within the LGBT+ community. The campaign is designed to celebrate diversity within the LGBT+ community, and to support the diverse groups under the LGBT+ banner, such as the asexual and pansexual communities.
As part of the campaign, Budweiser has created a collection of limited-edition cups that feature designs of flags from nine individual communities, giving people within those groups the chance to celebrate at Pride during its 50th anniversary.
Budweiser will be handing out 200,000 of these cups for free along the Pride parade route in London on 6 July.
That's it for May, stay close to catch up on June's happenings.
The power of
us

.