Fantastic Media was appointed by UK National Governing Body for Weightlifting 

to drive sales of their educational offering.
The team were appointed by British Weight Lifting to significantly boost the online sales of their course offering as it prepared for significant future growth. As the National Governing body for over 100 years, Fantastic really bought into the company ethos of "strong is not a size". Their aim as a national governing body is to re-invest back into the sport of weightlifting and to fund it instead of profiting off of it.
Integrated Marketing touchpoints:
The
Objectives.
The Research.
On-boarding through the agency's Insight process, the Fantastic team worked closely with BWL to understand what they had tried before. We then undertook a full website, CRO, and digital audit before implementing our digital strategy. Our goal was to understand what their audience engaged with and move quickly away from what they didn't.
From there on, we were able to put in place a paid search and social strategy which drives increased levels of engagement, revenue and return on investment.
The Brief.
Increase revenue on Strength and Conditioning, Olympic weightlifting, and personal training courses.
To establish a digital marketing strategy that attracts new people to the sport of weightlifting.
Prepare the brand for future growth
Increase awareness, and brand affinity as well as creating demand.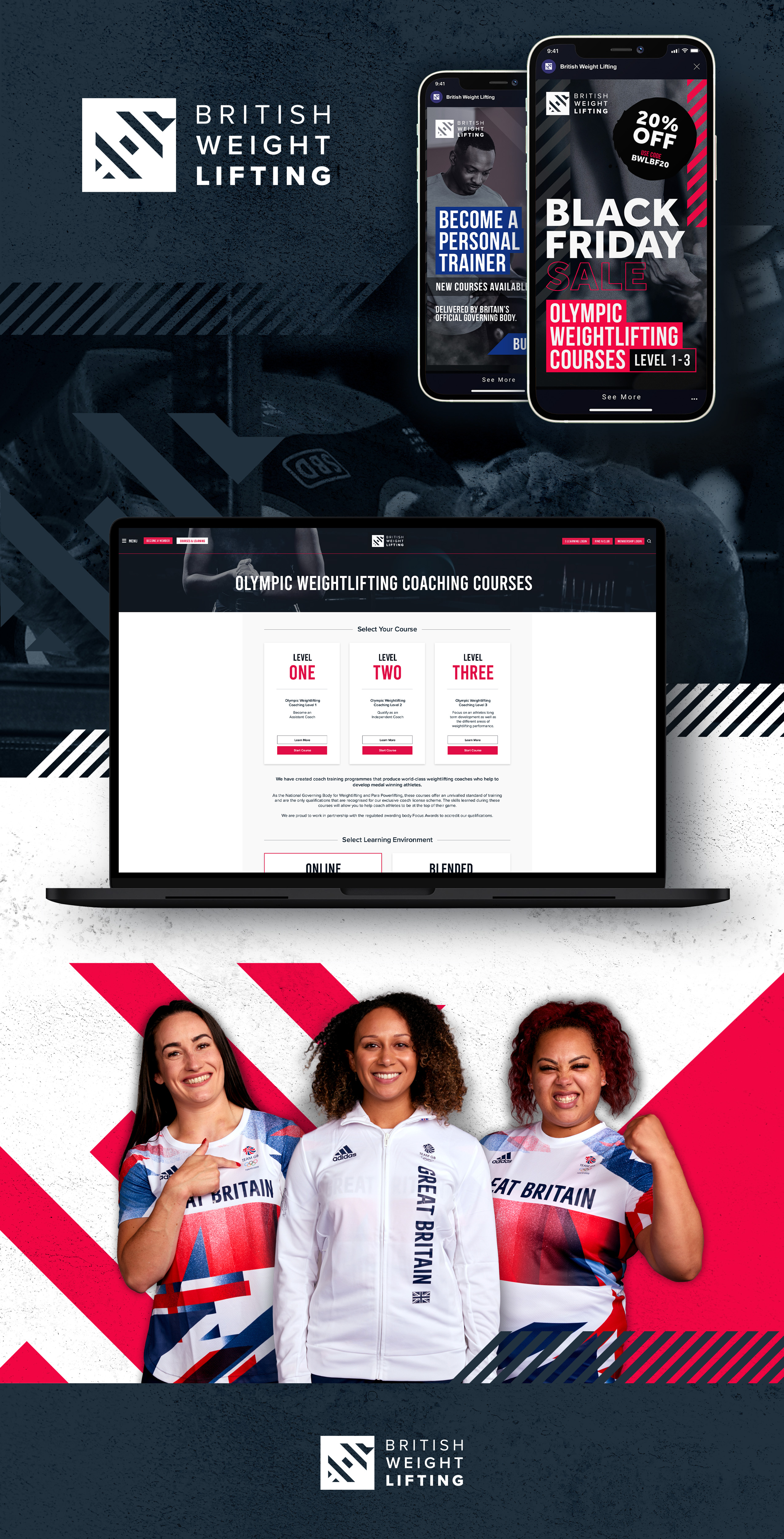 The Results
90
%
Increase in course sign ups
800
%
Return on Google Ad spend
36
%
of all revenue now through digital channels
Year on year BWL have seen a 79% increase in traffic and an 81% increase in new users to the site. A big focus for them is to introduce new people into the sport.
As we move into 2022, we will be supporting British Weight Lifting to promote their expanding educational offering into broader areas such as personal training
Trust is very important to us, and we trust Fantastic Media to grow our business.
-British Weight Lifting
Want to see better results from
your marketing?